Itai Schwartz
Mixing, Recording, Re-recording Engineer
Pop and Urban Music Producer
​Chief Audio Engineer at SkyMuse Studios
ABOUT ME
I strive to service creative people in making their goals come to life. I always seek to maintain the enthusiasm that great projects demand, and create a comfortable space where great creativity flourishes. Whether I'm helping a composer realize their cinematic vision, helping a band capture and produce their record, or helping a recording artist create a great pop song, I value the vision of the client above all.

For several years I was Chief Audio Engineer at SkyMuse Studios, where we built a great team and facility that brought the LA studio to Seattle, and made a priority to give artists the space to create while maintaining the highest standard of musicality and audio quality.

I had the privilege of working under legendary Hollywood Composer Ron Jones (Family Guy, Star Trek, Hannah Barbara, etc.), who generously shared the processes of Hollywood scoring, studio recording, and film dubbing. While working for Ron I also had the incredible privilege to work with some of the best musicians in the world, including Mike Lang (Oblivion, As Good As It Gets, The Score, The Devil's Advocate, Toy Story, Phil Spector, etc), Brad Dutz (Pirates of the Caribbean, Transformers, Battleship, Josh Groban) Fred Selden (March of the Penguins, The Last Samurai, Don Ellis), Pete Christlieb (Steely Dan, Tom Waits, The Tonight Show Band, countless tv and film scores), Dave Tull (Influence Jazz Band, Barbera Streisand) and many more.

Most recently, I have worked as lead recording engineer for co-founder of The Underdogs, Damon Thomas (Chris Brown, Justin Timberlake, Justin Bieber, Brandy, Dreamgirls, Get On Up, etc) and his partner Orlando Williamson (of Tha Aristocrats), where I worked with many upcoming artists such as Fetty Wap, Tone Stith, Jaafar Jackson, No Foreign, and more.
MY WORK

My work includes, but is not limited to:

​Music, Dialogue, and Sound Effects Recording

Music Mixing

Surround Sound or Stereo Film Dubbing (re-recording)
​
Pop and Urban Music Production

Credits in order:
Track 1 (0:00-0:34): Pop, Production, Songwriting, Recording
Track 2 (0:34-0:55): Pop, Production, Songwriting, Recording
Track 3 (0:55-1:09): 80's Rock, Recording, Mixing
Track 4 (1:09-1:53): Funk and Orchestral, Recording, Mixing
Track 5 (1:53-2:15): Fusion Jazz, Recording, Mixing
Track 6 (2:15-2:34): Cinematic Trailer, Recording, Mixing
Track 7 (2:34-3:12): Mellow Jazz, Recording, Mixing
Powered by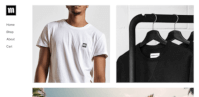 Create your own unique website with customizable templates.